About
This is a place to share the beauty of the world, a place that puts a smile on your face, or simply sends you some kind and loving energy.

I write about whatever inspires me, post recipes, recommend books etc.

I am passionate about all the wonderful things in this world, the beauty of the world and the people in it and I can't think of anything better than sharing the wonderful energy I feel with you.

All the texts are original and by me if not reposted.
All texts are ©DanicaKaric ©TheHappyPlanet.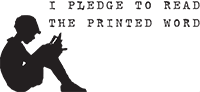 People I follow